8000+ women choose to train with KO over generic boxing brands
sign up to be the first to know once available
Join the Waitlist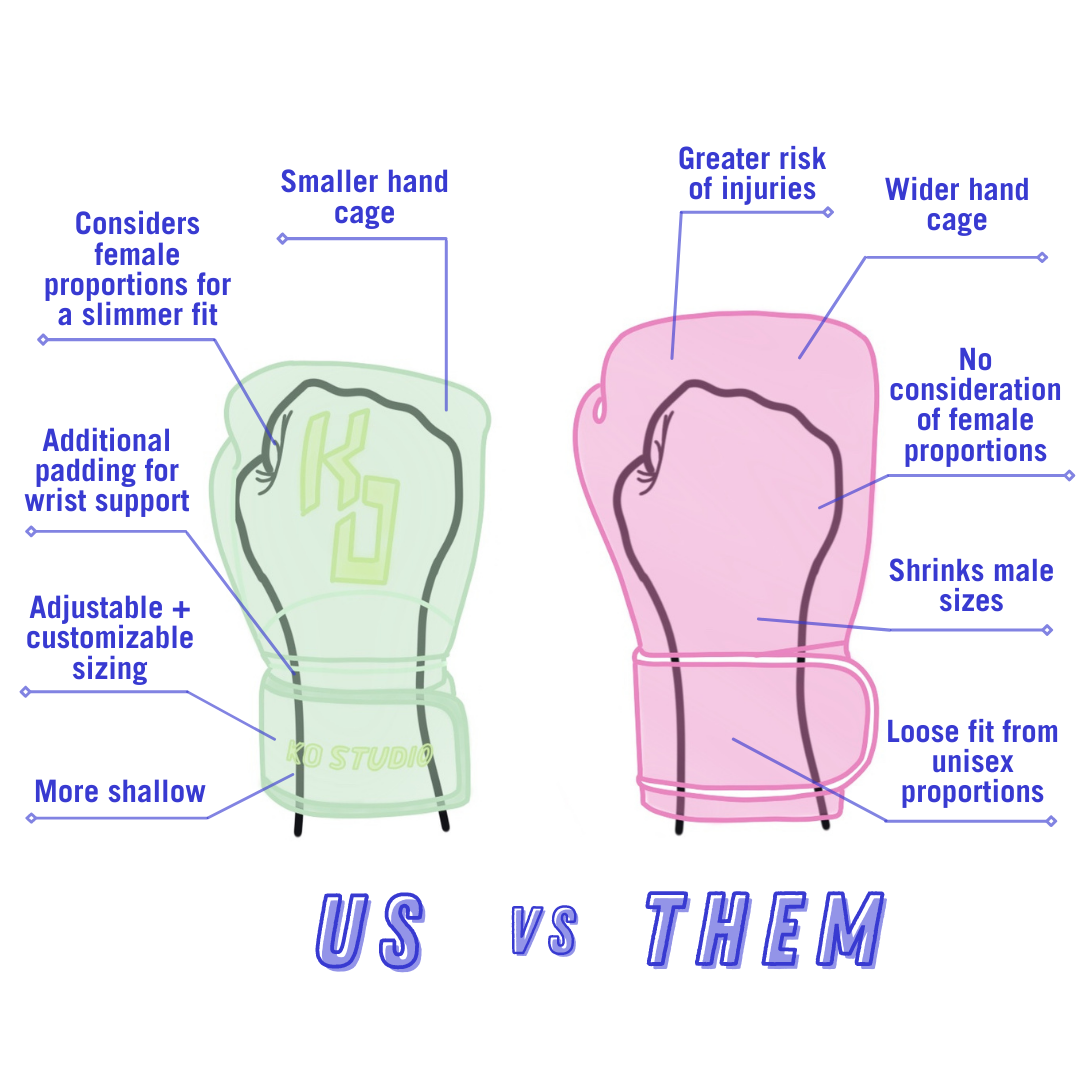 Science Meets Style
Through research and testing, our designs are ergonomically designed for female fit. Our products take female proportions & common injuries to account. And of course, everything is put through trial and testing before released!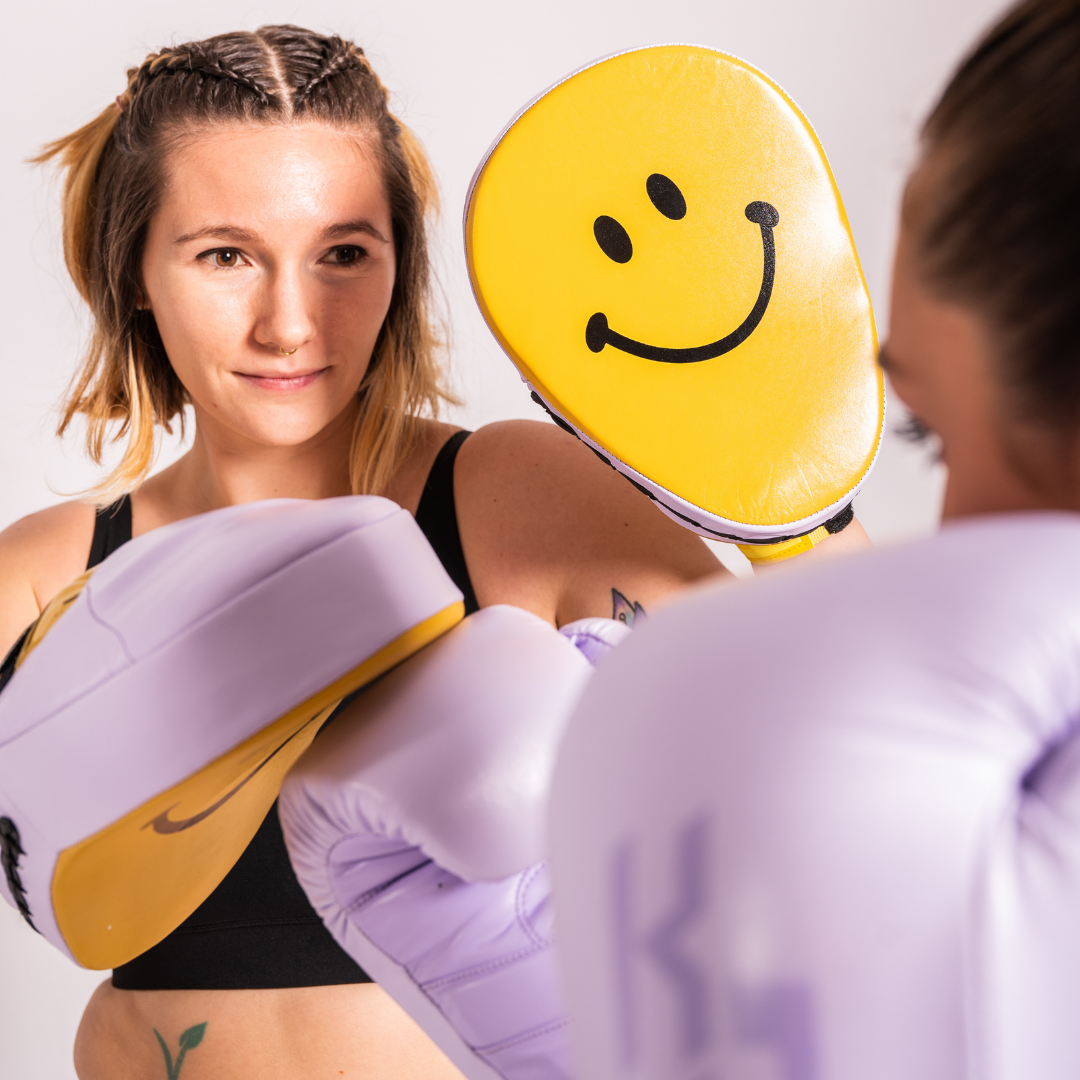 Why do women need their own gear?
The need for gear designed for women goes beyond just function. The culture around boxing is very male dominated, search the word "boxing" and almost every result and image is about men. Our gear is made to enable and inspire women all over the world to do what drives them, changing the culture one person at a time.
How are your products designed for women?
All our gear is designed in-house by a technically trained product designer and tested by real fighters. We cater to female fit with unique and stylish designs - never to be seen before!
What boxing glove size do I go for?
While hand size does play into glove size, what really matters is the type of activities you plan on doing. Read our comprehensive glove guide to find out what glove size you should go for!
What does KO stand for/give back?
KO stands for the fight within every woman. We want to provide the support and community that allows for growth so women feel empowered to take up boxing as they should with anything else they want to pursue in life.